OnePlus has recently been booming in the world of unofficial information. Yesterday I informed you about the mysterious mathematical model of the company with super fast charging . We cannot forget about the mention that realme can take over a characteristic part of OnePlus . This time we will focus on … another smartphone. 
Now it is OnePlus Nord 2T, the design of the backs has hit the web. The smartphone itself has been circulating on the Internet for a long time, and now we can see the design of the device. It is undoubtedly unique, but it also refers to the first models of this manufacturer. Therefore, let's get down to business straight away.
The appearance of the OnePlus Nord 2T is something completely new, but what do we find inside?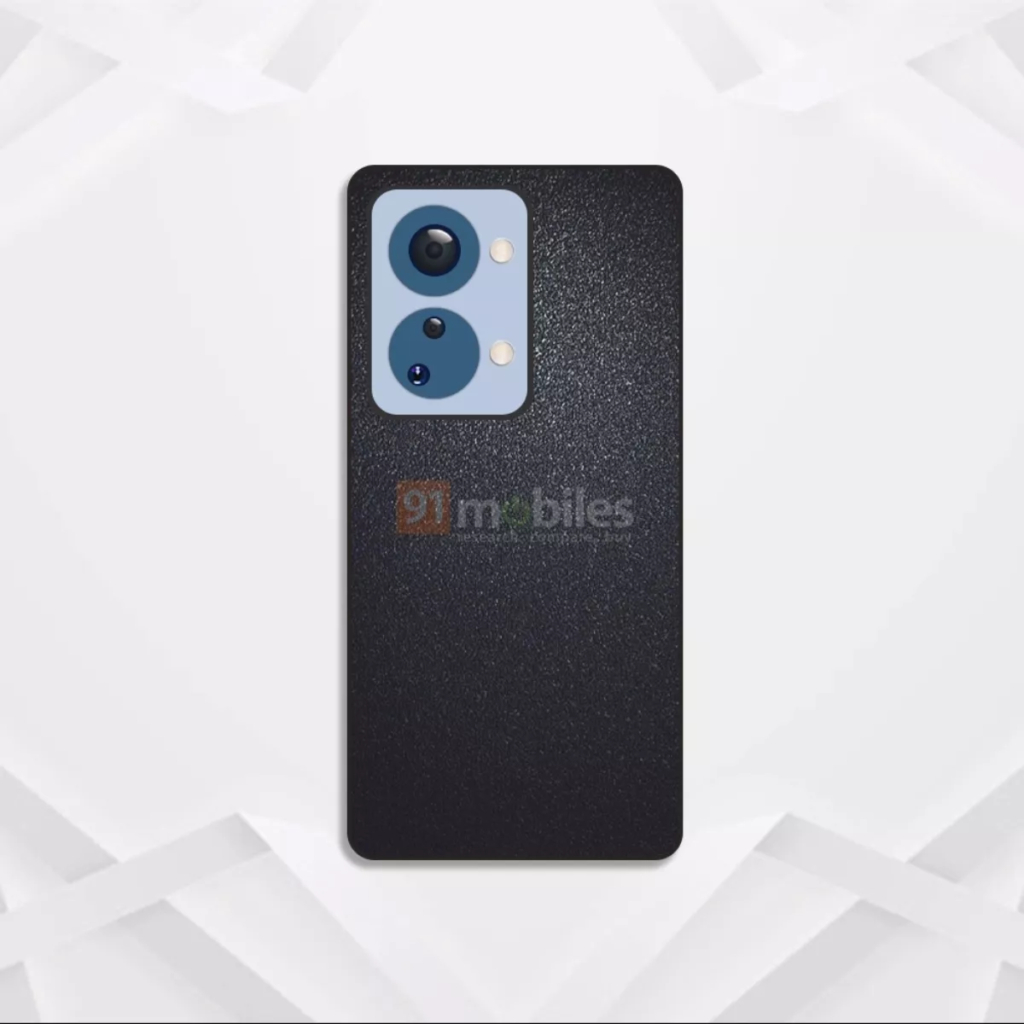 Interesting island, isn't it? Such original, but at the same time asymmetrical, so it can irritate some people. The successor to the OnePlus Nord 2 (and PAC-MAN ), which in itself is a very successful smartphone, is exceptionally distinguished from it by its design. 
Naturally, we cannot forget that we are talking mainly about a CAD data-based render, so the final appearance of the OnePlus Nord 2T may be a bit different . However, the distribution of individual elements will probably be similar. Will the sandstone known from older models reappear ? Let's hope, because it is a very interesting form of finish.
Nevertheless, let's focus now on the technical specification of the OnePlus Nord 2T, which previously appeared on the Web. The very appearance of the letter T in the name heralds not to expect a revolution in relation to the OnePlus Nord 2.
It is true that the appearance is noticeably different, but the technical data will simply be refreshed. MediaTek Dimensity 1300 will replace 1200, and the battery charging power will increase from 65 W to 80 or 85 W. The capacity itself (4500 mAh) and cameras (50 MPx, 8 MPx wide-angle, 2 MPx and 32 MPx selfies) will not change.
Recently, the company introduced the OnePlus Nord 2 CE , which also underwent a clear change in appearance compared to its predecessor. 
Nevertheless, the specification remained at a similar level, so theoretically we got to know the new model, but without a revolution. OnePlus Nord 2T also promises to be a similar model in terms of development. But what do you think about it?
Source: Android Authority
---
About Post Author