For some it is a way to pass the time, for others it is everyday entertainment. Smartphone games have always enjoyed a lot of interest, and some titles at some point in their existence were associated by almost every user of an Android or iOS phone. Perhaps it is worth remembering about them?
Smartphone games that almost everyone knows
Observing the actions of smartphone game developers, you can come to the conclusion that these productions are often to be more serious titles than their target platform would suggest. 
Read Also: April Games Releases – LEGO Star Wars, MLB The Show 22 and more!
People who played on mobile consoles in the past and today looking for entertainment on a similar level on their smartphones can choose from numerous action games, sports or simulators characterized by quite advanced graphics and possibilities. 
Among the iconic games for smartphones, however, simpler titles still prevail , for which - although they were often very addictive - you could spend a few minutes in the queue to the doctor and return to them after any time, without worrying that something in the game will be missed.
Hill Climb Racing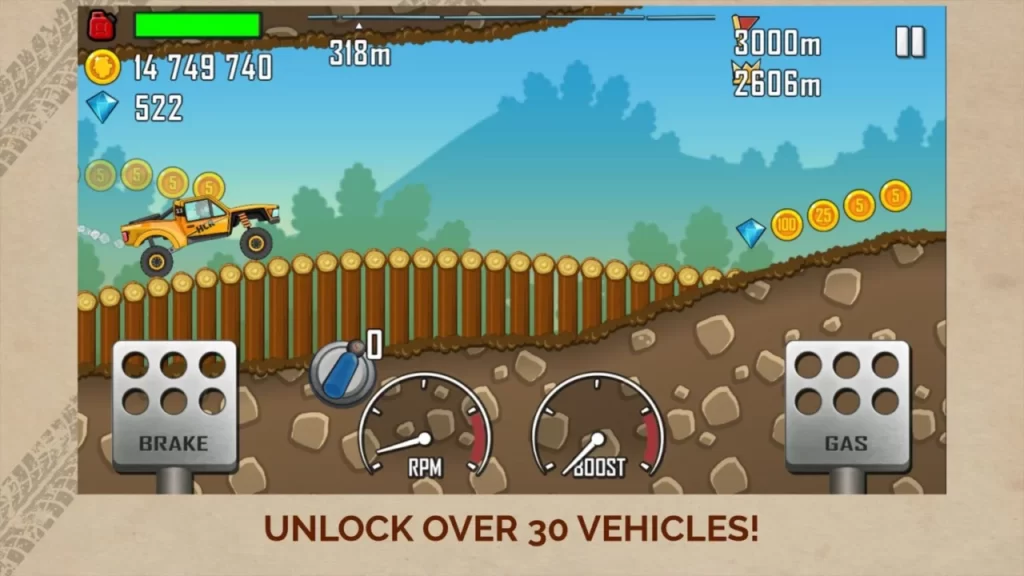 This game was extremely popular a few years ago, although today there is no shortage of people who reach for it. Players take on the role of Newton Bill, a novice rally driver. For starters, there is a small red car and a trail in the countryside . However, with the collected coins, you can upgrade the vehicle, as well as unlock new routes and means of transport. 
After a long game, we can, for example, go to the swamps by hovercraft, monster trucks to the moon or scooters to the roller coaster route in the amusement park. Individual locations differ from each other, e.g. with obstacles and gravity, and each vehicle has different strengths and weaknesses. The game is addictive and you don't get bored quickly. Hill Climb Racing has been continued, but the second part is less popular.
Publisher: Fingersoft
Downloads from Google Play: 500,000,000+
Average rating on the Google Play Store: 4.6 / 5
aa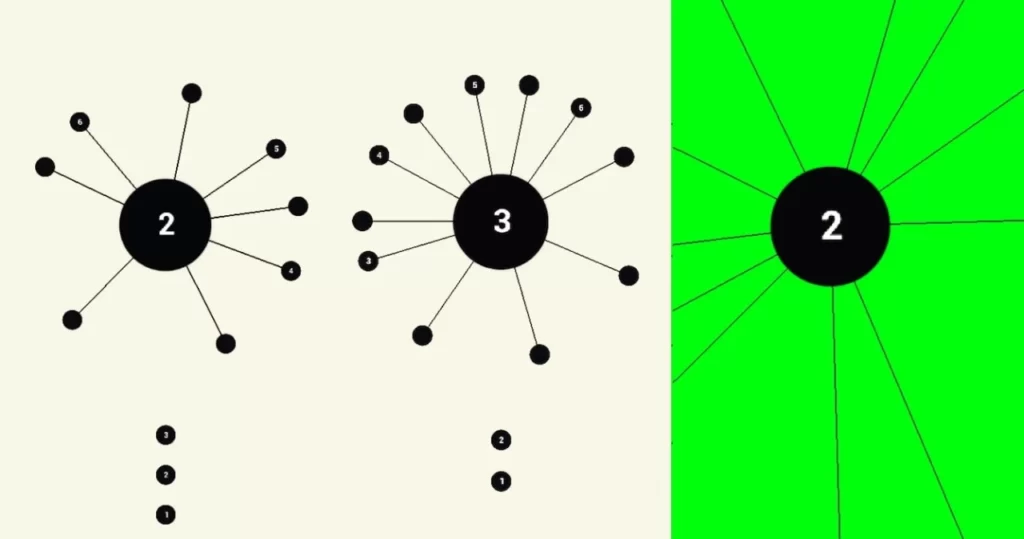 This arcade game is brilliant in its simplicity, and you only need to play it a few times and you won't be able to tear yourself away from it. In the center of the screen there is a circle with vertical lines stuck together with dots. 
By clicking, we make the dots fly towards the circle and connect with it . However, we must be careful that they do not touch those dots that are already connected to the wheel. The higher the level, the faster the wheel turns, it changes the direction of rotation more often, or we have more dots in the pot. The game has got other variations, such as uu or ff.
Publisher: General Adaptive Apps
Google Play Downloads: 50,000,000+
Average rating on the Google Play Store: 4.3 / 5
Fruit Ninja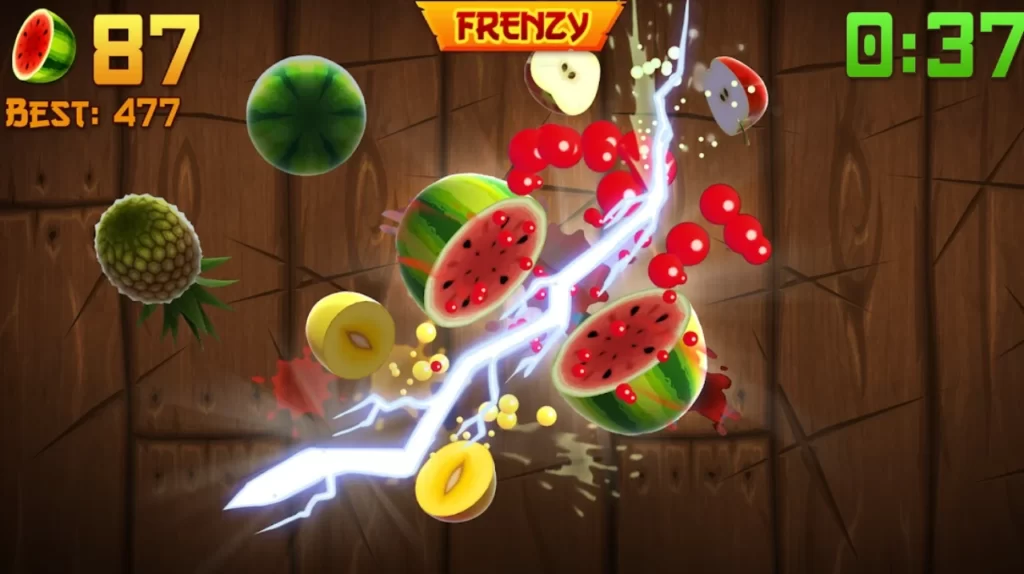 This game remembers not only older smartphones, but also, for example, the first touch Nokia phones that appeared on the market, which in addition to a touch display had keyboards. The mechanism is simple – fruits appear on the screen that must be cut by dragging your finger across the screen. The better we do it, the more points we get. By breaking many fruits with one cut, we will get a combo bonus.
Publisher: Halfbrick Studios
Downloads from Google Play: 500,000,000+
Average rating on the Google Play Store: 4.2 / 5
Temple Run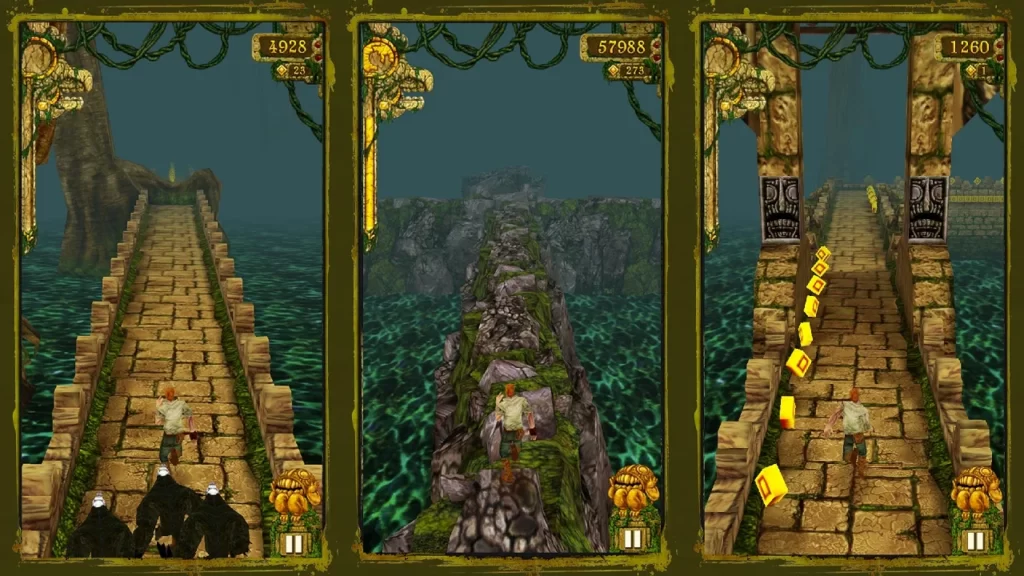 In Temple Run, we run away from monsters by running along steep paths. Our character moves forward and accelerates by itself, while we have to reflex and use gestures to make it bend, jump up or change the direction of its run when the need arises. 
Another popular game with a similar theme is Subway Surfers. There, however, the action takes place in the urban space, and the character controlled by us runs away from the policeman by jumping on the roofs of trains.
Publisher: Imangi Studios
Downloads from Google Play: 500,000,000+
Average rating on the Google Play Store: 4.1 / 5
Pou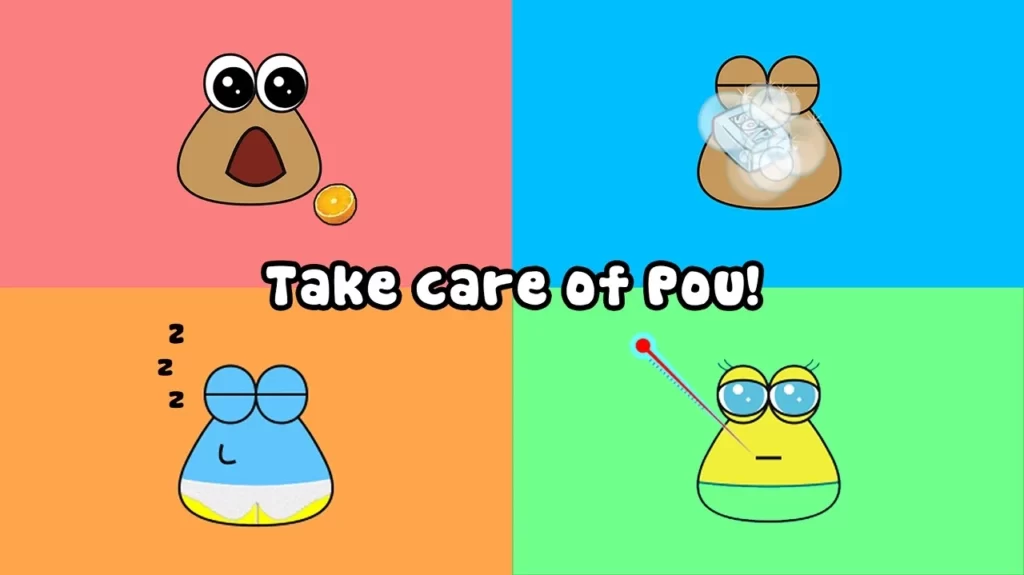 This game dominated the lists of the most downloaded applications from the Google Play Store for a long time. Our task is to take care of a small creature – feeding it, washing it, etc. By playing additional mini-games, we can collect coins that will later allow us to buy new outfits and wallpapers for the rooms where Pou is staying.
Publisher: Zakeh Ltd
Downloads from Google Play: 500,000,000+
Average rating on the Google Play Store: 4.3 / 5
Pokemon GO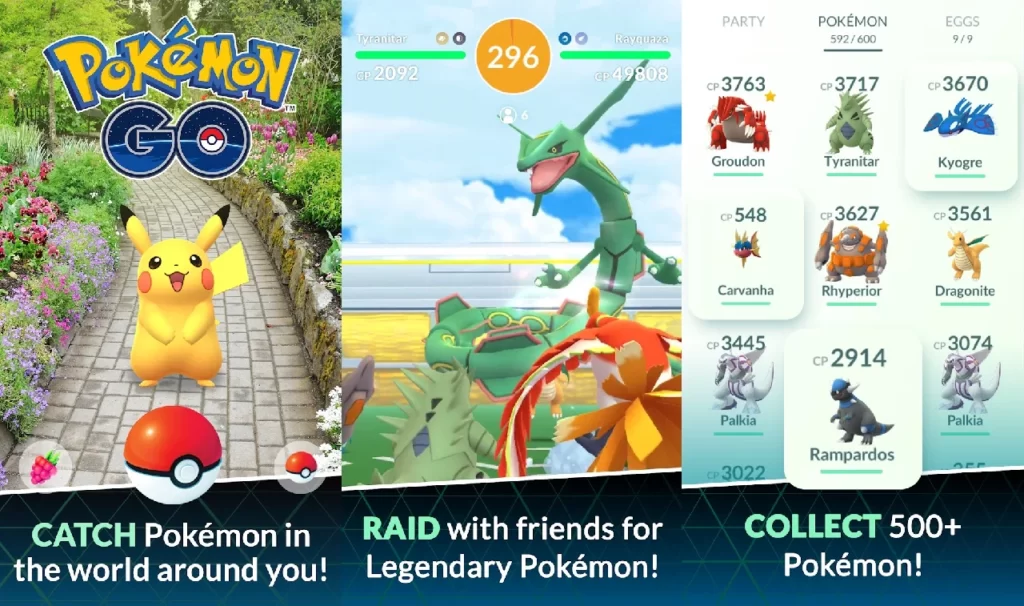 It's hard to find someone who doesn't remember the pokemon collecting craze from a few years ago. This production is still popular, and its undoubted advantage is that it forces the player to leave the house, because the gameplay takes place largely in the real world . 
Some people, however, took the fun of catching pokemons too seriously. In the United States, police officers ignored the robbery to catch the pokemon . In India, however, there was a situation in which players caught pokemons on the highway .
Publisher: Niantic
Google Play Downloads: 100,000,000+
Average rating on the Google Play Store: 4.4 / 5
Of course, these are not all smartphone games that were very popular in the past. We will probably come back to this topic in the future , but you can write in the comments which titles are especially memorable for you.
About Post Author