XGIMI Aura 4K offers 4K resolution with HDR10 support and a contrast ratio of 0.233:1, which allows you to put the device right in front of the wall and get a big screen. There is a built-in 60W audio system, and Android 10 is used as the operating system.
The Chinese brand XGIMI has been rapidly gaining popularity in the projector market. At first, the company produced mainly portable devices like XGIMI Halo + , but in the last year and a half it has been paying a lot of attention to the premium segment.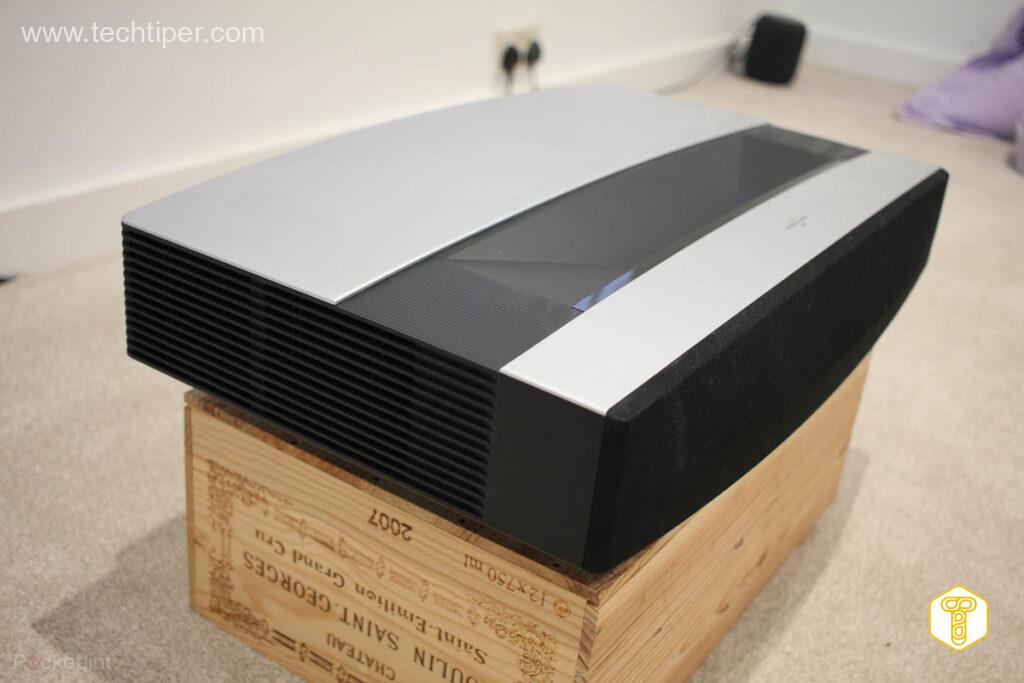 Read Also: Wanbo T2 Max review: cheap Full HD LED projector
Ultra short throw (UHF) projectors XGIMI had not released before – before the advent of Aura. This model will compete with the proven Optoma Cinemax P2 and other famous brands. How did XGIMI perform? Find out from the review.
Features XGIMI Aura 4K
Brightness: 2400 ANSI Lumens
Resolution: 3840×2160 pixels
Aspect ratio: 16:9 (4K HD)
Operating system: Android 10
Voice Assistant: Google Assistant
Display Type: 1cm DLP×1
Color Processing: 10-bit
Input lag: 43ms (min.)
Input lag (4k): 43ms (min.)
Video modes: 720p, 1080i, 1080p/60
Data transfer mode: 3840×2160 (Max.)
3D Mode: Full HD 3D
Bulb Type: Laser Phosphor
Lamp life: 25000 hours
Lens: Fixed focal length
Additional lenses: No
Lens shift: No
Projection Distance: 0.4m – 0.8m
Image size: 203 cm – 381 cm
Throw ratio: 0.23:1 (D: W)
Digital keystone: horizontal and vertical
Connectors: optical audio output 3.5 mm, 3 × HDMI 2.0, RJ-45, 3 × USB, wireless network, Wi-Fi, Bluetooth 5.0
Voltage: 100V – 240V
Noise of the cooling system: 30 dB
Size and weight: 14×61×40 cm, 14.9 kg
Design and appearance
Most UKF projectors look alike, but this is not the case with the XGIMI Aura 4K.
The silver gray device is reminiscent of a spaceship from a sci-fi movie. The speakers are covered in fabric, and there are black fan grilles on the sides and back. At first glance, it is even difficult to understand that this is a projector, it will successfully fit into any environment.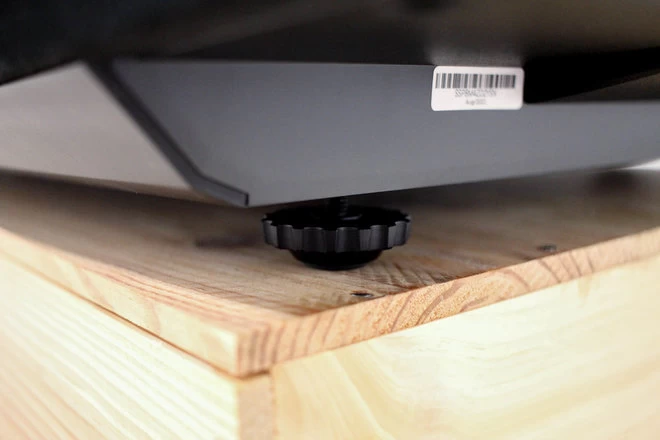 The Aura measures 61 x 40 x 14cm and weighs 14.9kg, so it's big and heavy. On the other hand, you are unlikely to have to move it from place to place often.
Management and connection
The power button is located on the right side of the XGIMI Aura case, and there are no other keys.
Controlled via the included remote, it's one of the best of its kind, the same as the premium XGIMI Horizon model. The aluminum body of the remote control is quite weighty and feels good in the hand.
There are all the necessary buttons: D-pad, Home, Menu, Select and Back, as well as the Google Assistant call key and the ability to adjust the focus. Projector control is simple and convenient.
Components and connectors
Inside, Aura XGIMI installed a MediaTek MT9629 processor, 2 GB of RAM and 32 GB of internal storage.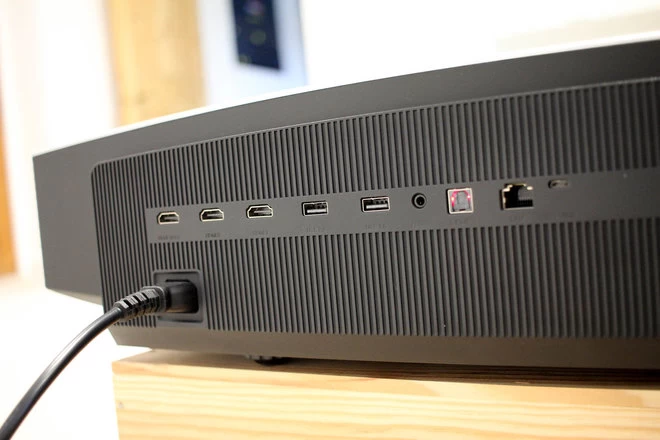 In terms of connectors, you will have three HDMI 2.0 (one of which supports ARC), three USB 2.0, an optical port and a headphone output. The Internet can be connected via a cable and a Gigabit RJ45 port or via Wi-Fi, there is also support for Bluetooth 5.0.
Operating system
The XGIMI Aura 4K projector runs on the Android 10 operating system, and you can easily install any application to view content here.
The interface is fast and lag-free, which isn't surprising given the powerful hardware, and Aura takes less than 12 seconds to fully power up. Added 8-point keystone correction to adjust image size and quality.
Lacking only automatic correction, which is on many portable XGIMI projectors, as well as autofocus – you have to do it manually through the remote control.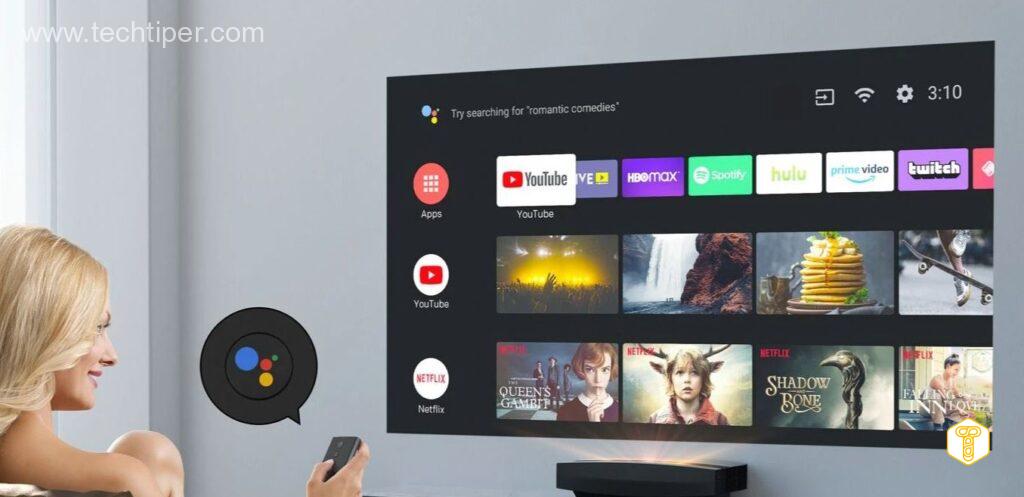 Like many other laser projectors, there is an infrared port that turns off the light source as soon as the laser detects movement nearby. There are plenty of features on the Aura 4K, though there's still no Netflix support. The same problem is inherent in other models of the manufacturer, and it would be time to solve it.
But, there is a way out - the Aura model allows you to broadcast content from your smartphone, so you can watch Netflix movies or TV shows if you wish.
Image quality
The 0.47" DLP DLP chip installed in the XGIMI Aura 4K delivers 4K (3840×2160) image quality.
Like other models in this segment, XGIMI uses ALPD display technology, so the brightness reaches 2400 lumens. The laser light source (lamp) should last 25,000 hours – if you watch movies for 7 hours a day, this is enough for 10 years.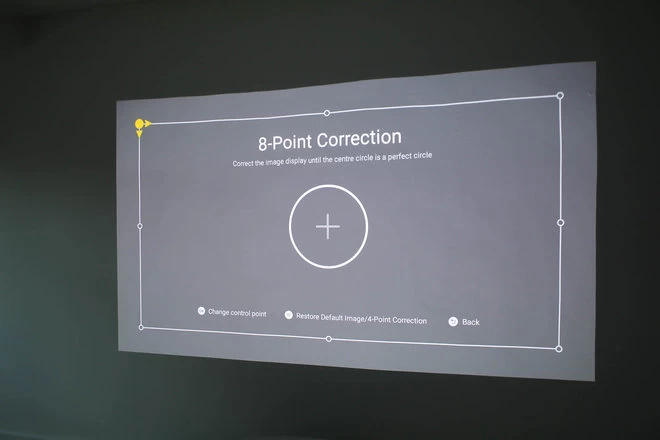 There is support for HDR10, and 60Hz Motion Compensation (MEMC) technology ensures vibrant colors and smooth motion. This is especially noticeable during sports broadcasts, if desired, the function can be turned off.
The brightness of 2400 lumens is enough for comfortable viewing even in the daytime, although it is worth using ALR external illumination in such conditions.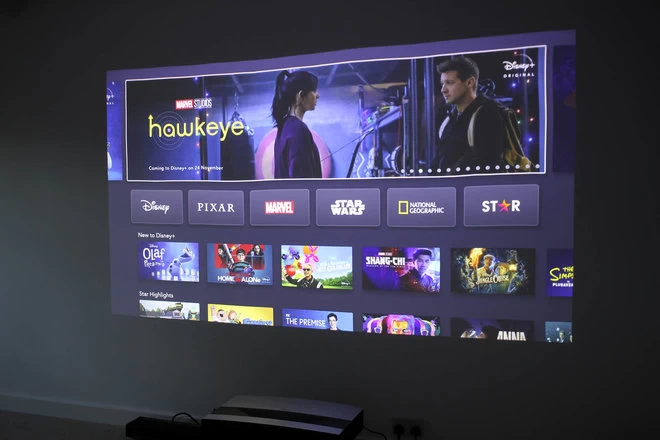 The projector can be placed just 10-15 cm away from the wall and get an image with a diagonal of 2 meters. To obtain a maximum diagonal of 3.8 meters, the Aura must be moved at least 45 cm.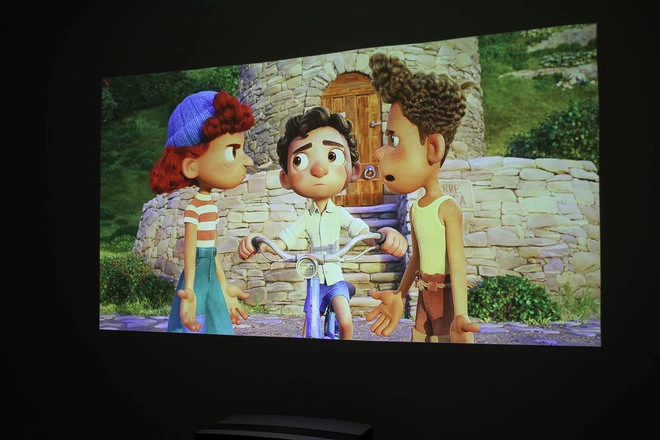 There are not so many settings for XGIMI Aura, but there are several brightness modes, one of which reduces eye strain. Five color profiles are also available: Cinema, Office, Football, Game and Custom, with the former having the highest hue accuracy.
The colors will be saturated anyway, but the Cinema profile seems to be the most suitable for most situations.
Alternatives to XGIMI Aura 4K
If you are looking for a top-tier ultra short throw projector, XGIMI Aura is one of the best value for money choices.
A good alternative to the model from XGIMI is VAVA Chroma 4K with support for 4K and HDR10, in which the brightness of the laser source reaches 2500 lumens.
Its only serious drawback is that the interface provides few functions, so you will have to additionally connect a media player.
It is worth paying attention to the Optoma Cinemax P2. This is also a high brightness 3000 lumens UVF projector with a laser source life of 30,000 hours. 
The projection quality reaches 4K, there is support for HDR10 and Alexa voice assistant, the maximum image diagonal is 3 meters, and the power of the built-in audio system is 40 watts.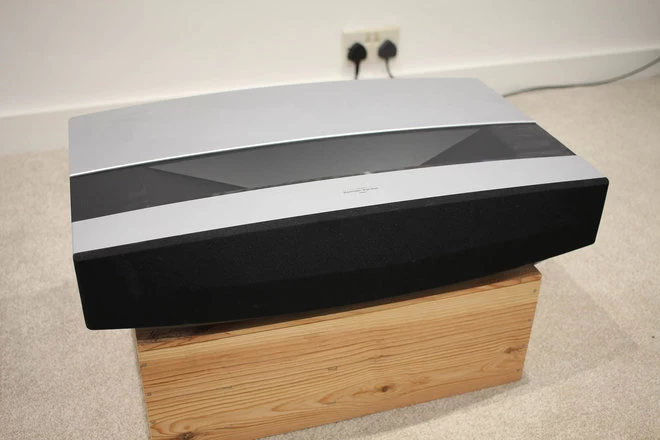 Outcome
XGIMI Aura 4K offers everything you would expect from a modern ultra short throw projector.
The image is bright, saturated, and you can install almost any application to view content. There is support for Android TV, and the brightness of the laser source is enough for comfortable viewing even during the day.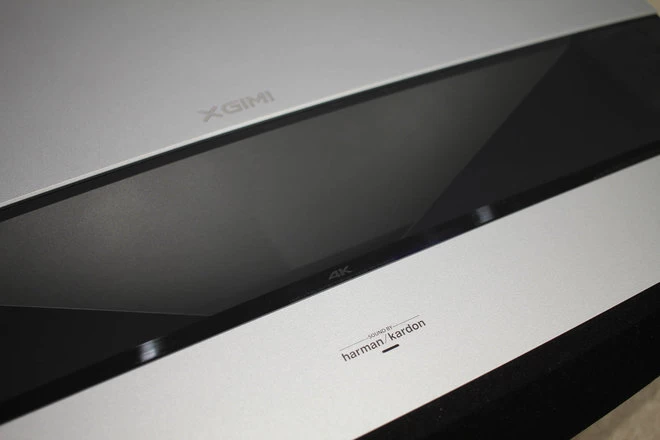 The powerful built-in audio system creates excellent sound, so you don't need to connect external speakers.
The only downside to the Aura 4K is that Netflix doesn't work by default, so you might have to buy an external media player or stream content from your smartphone.
Is it worth buying
But, despite this small flaw, XGIMI's Aura is one of the best UKF projectors available today. If you can afford it, take it, you won't regret it.
About Post Author