The rumor is that those who go to the screening of "Doctor Strange in the Multiverse of Insanity" will be able to see the first teaser of the movie "Avatar 2".
Avatar 2 – premiere this year
The sequel to " Avatar ", the highest-grossing (excluding inflation) film of all time, has been in production for over a decade. At some point, its premiere began to be postponed so many times that some fans began to doubt whether he would see the light of day at all.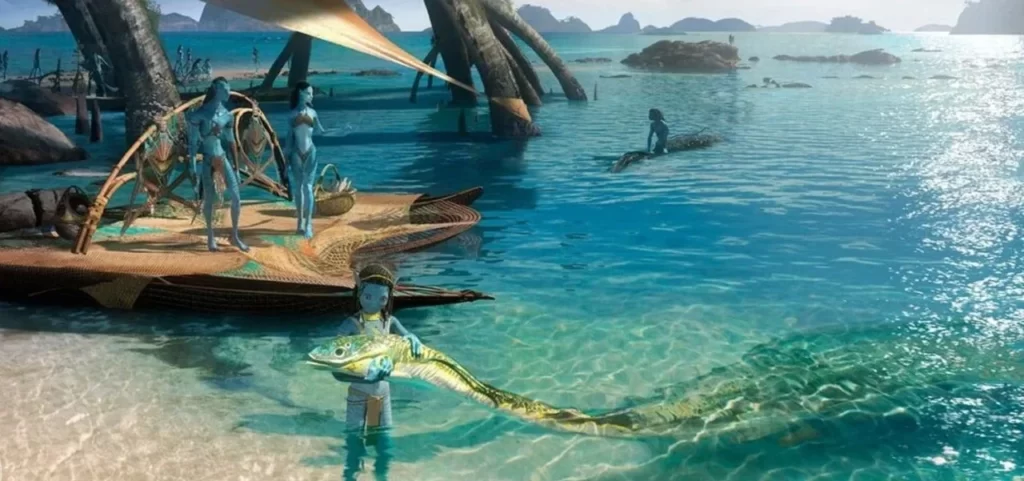 Everything indicates, however, that we are on the final straight, because "Avatar 2" is to be released this year, more specifically on December 16, 2022. It will be exactly 13 years after the premiere of its predecessor. How time flies …
However, it would be a mistake to assume that after this time no one is waiting for "Avatar 2". Of course, 13 years in the entertainment cinema and in today's world in general is practically a whole era or two. Since 2009, a mass of films have been made, which have become phenomena almost equal to the work of James Cameron. 
But "Avatar" still remains one of the greatest hits in the history of cinema, huge numbers of people have fallen in love with this film and the world of Pandora created by its creators, so certainly "Avatar 2" will be a huge hit. Will it equal one or even beat it? I'm not so sure here anymore, but at this stage it's still reading coffee grounds.
Read Also: Marvel and DC's joint movie is just a matter of time
Avatar 2 teaser coming in May?
Anyway, for those who are waiting to see the first frames from "Avatar 2" in the rights movement, there will be a real treat in May, as well . Then the premiere of the next Marvel movie "Doctor Strange in the Multiverse of Insanity" will take place. 
The rumor is that right before him, the first teaser will debut exclusively"Avatar 2". Since the takeover of the Fox studio by Disney, MCU films and, among others, Avatar belong to the same family, and the Mickey Mouse studio will certainly use this benefit from the inventory more than once and promote their next productions in this way. 
Read Also: Ms. Marvel – the first trailer for the MCU and Disney + series
"Doctor Strange 2" will develop the plots related to the multiverse theme started in "Spider-Man: No Way Home", so Disney is expecting another box office hit, breaking the market viewership records. The premiere of the "Avatar 2" teaser at such crowded screenings would be the best possible option to remind viewers that "Avatar 2" is coming.
Sam Worthington and Zoe Saldana will star in "Avatar 2" again . We will also see in the cast, among others Sigourney Weaver , Kate Winslet , Michelle Yeoh , and Vin Diesel . The budget is an enormous $ 250 million. 
I would also like to remind you that there are as many as four sequels to "Avatar" ahead of us . James Cameron's current plan is to premiere every two years after "Avatar 2″ is released. So " Avatar 3 " is to be released on December 20, 2024 , " Avatar 4 " on December 18, 2026 , and " Avatar 5 " on December 22, 2028 .