The Huawei Watch GT Runner smart watch should appeal to all runners, especially beginners. The question is whether they can compete with models from Garmin and other companies that have long become the benchmark for most athletes.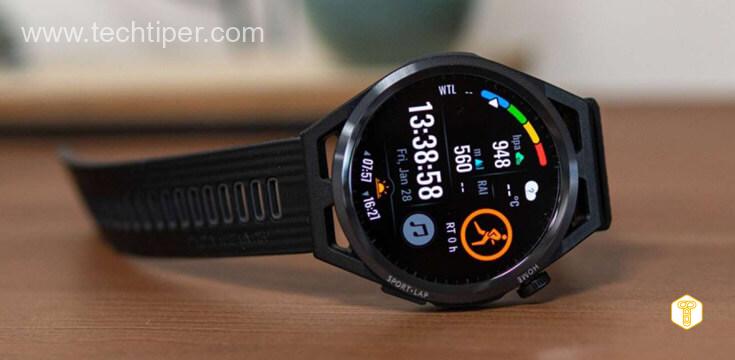 Watch GT Runner came out almost immediately after Watch GT 3, and these models are similar in many ways. However, the GT Runner has a lighter body, better GPS navigation, and a few other benefits.
Read Also: Huawei Watch GT 3 review: a sleek watch for more than just fitness tracking
Huawei Watch GT Runner review in three sentences
Huawei Watch GT Runner surprised me very positively. At this price, it's very hard to point out any major flaws of this smartwatch. Great quality of workmanship, the enormity of functions and refined application fully overshadow the delicate shortages.
Features of Huawei Watch GT Runner
| | |
| --- | --- |
| Screen | 1.43″ AMOLED, 466×466 pixel resolution |
| RAM | 4 GB |
| Inner memory | 4 GB |
| System and software | Proprietary OS |
| OS Compatibility | HarmonyOS 2, Android 6.0 and up, iOS 9.0 |
| Sound | speaker |
| Communication and navigation | Bluetooth 5.2, LE, EDR, A-GPS, GLONASS, BDS, NFC |
| Sensors | Accelerometer, gyroscope, geomagnetic, atmospheric pressure, pulse measurement |
| security | IP68, 5ATM |
| autonomy | 14 days under normal use |
| Colors | GREY-black |
| materials | Resin, glass front, plastic back, plastic frames |
| Dimensions and weight | 46.4×46.4×11mm, 38.5g (without strap) |
| Price | ₹15,999 (Expected) |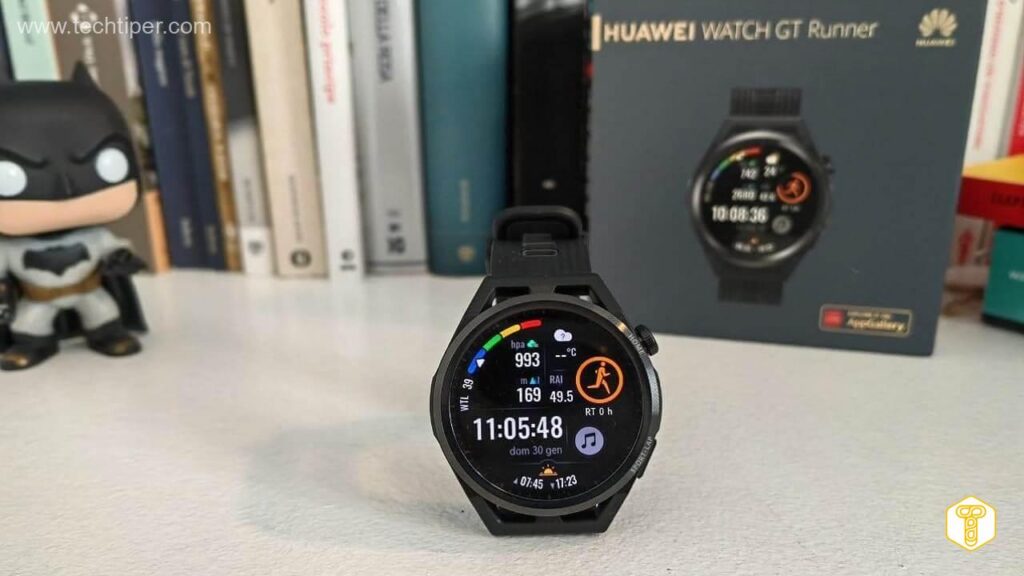 Design and differences
The Huawei Watch GT Runner is in many ways similar to the previous model in the line, but this is not the case in design.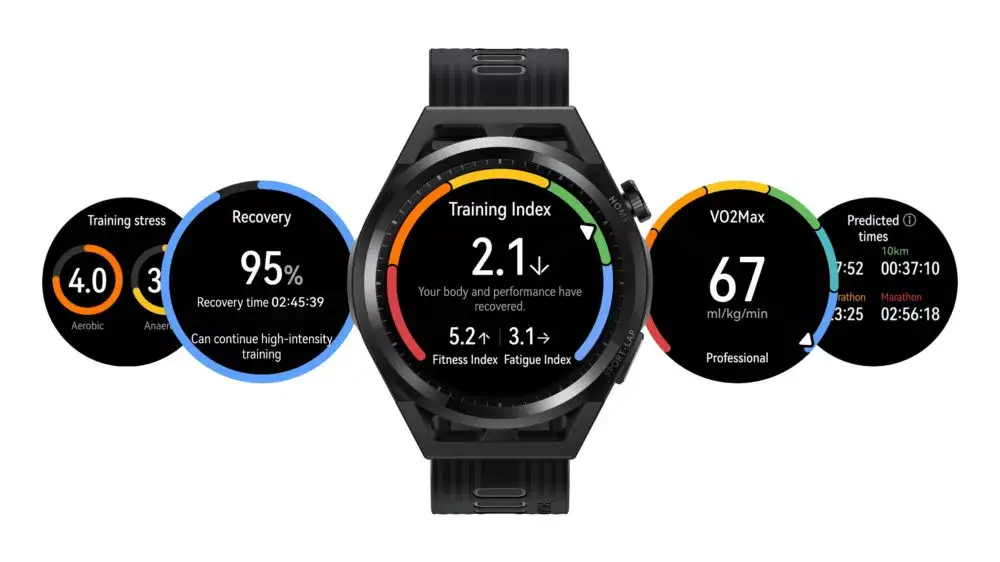 The new watch is lighter, because the 46mm case is made of composite fiber, and the weight is only 38.5 grams – 4.1 grams lighter than the Watch GT 3. The device is almost not felt on the hand and fits snugly on the wrist, which is especially important while running.
Composite fiber is not only light, but also reliable, and also contributes to more accurate GPS performance. The matte textured finish is a pleasure to run your finger over.
The bezel of the watch is ceramic, and the rotary knob is made of titanium alloy, and the gadget looks great. There are two colors to choose from: gray and black.
The Watch GT Runner is a rather large watch with a diameter of 46 mm, and there is no 42 mm option. If your wrists are small, the device may feel too big.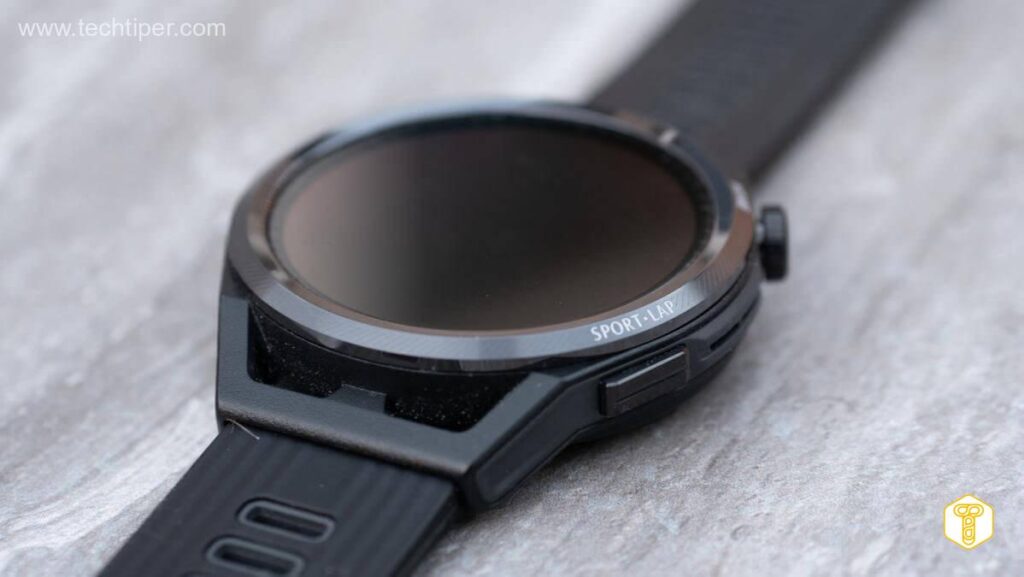 The "ears" have also become larger, but there is a good reason for this – antennas are placed there to reduce distortion during GPS operation. In addition, the extra space between the case and the "ears" allows for better air circulation, which makes the hands less sweaty.
As is the case with most sports smartwatches, the Watch GT Runner's strap is silicone. It is antibacterial coated, soft and bends easily, and is almost not felt on the hand.
Clock display
The Huawei Watch GT Runner has a 1.43-inch OLED display, high detail, contrast and rich colors.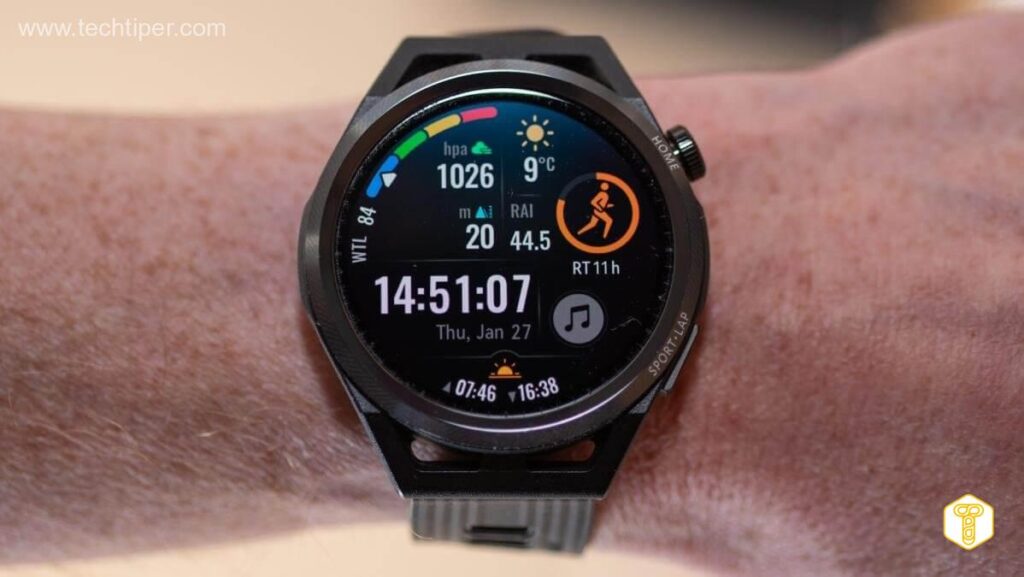 A large set of dials that quickly show information. The Watch GT Runner is designed primarily for running, although there are plenty of smartwatch features and a large selection of apps available.
The watch is compatible with Android and iOS devices, but works best with smartphones from Huawei. Unfortunately, notifications cannot be answered, and emojis are not displayed in them, but what is there is enough for most.
Workout Tracking
Huawei Watch GT Runner is one of the best smartwatches for runners.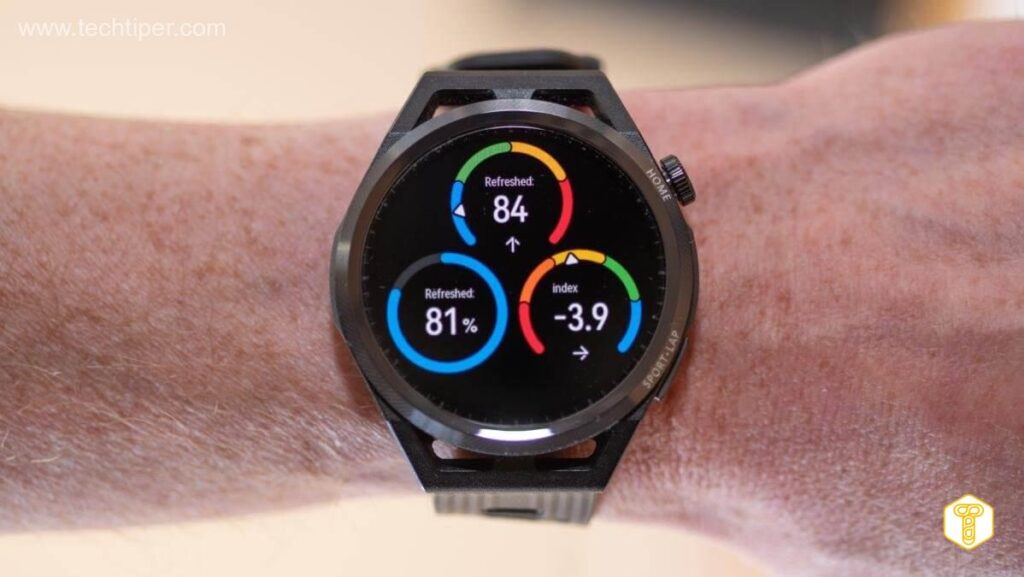 You can choose to run both indoors and outdoors, although more than 100 types of other workouts are available. All of them are in the Workout application, which is opened by pressing the side key.
For iOS and Android, you can download the Huawei Health app, which has courses for beginners and experienced runners. They allow you to quickly increase endurance, and you can create your own course and set the desired goals in it. The built-in speaker gives voice prompts while running.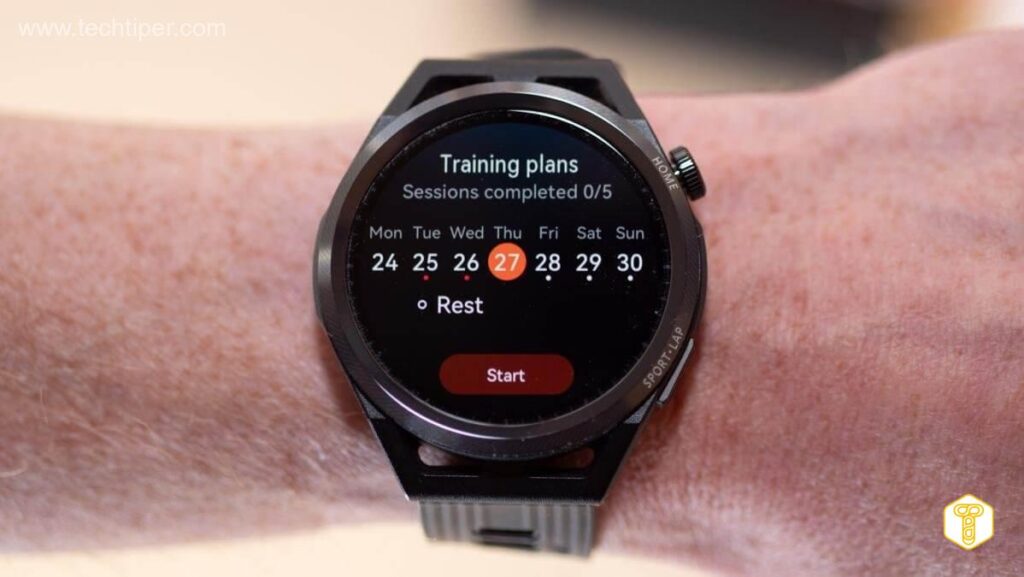 The watch faces of the Watch GT Runner display useful information: heart rate, heart rate zones, pace and distance covered. You can choose a watch face that will show the time to overcome the circle and the height to which you climbed.
When running outdoors, dual-frequency GPS helps, and its accuracy is impressive. Since the GPS is moved to the "ears", away from metal elements, there are no problems with its operation.
Establishing a connection with the satellite takes 5 seconds, and when you swipe the screen to the left, you can get directions home.
Body Tracking
Accurate real-time heart rate detection is thanks to Huawei TruSeenTM 5.0+ technology.
It measures not only the pulse at rest and during training, but also the saturation of the blood with oxygen. Together with GPS and a gyroscope, the Huawei Watch GT Runner smartwatch provides detailed information about the distance traveled, calories burned, VO2Max and heart rate.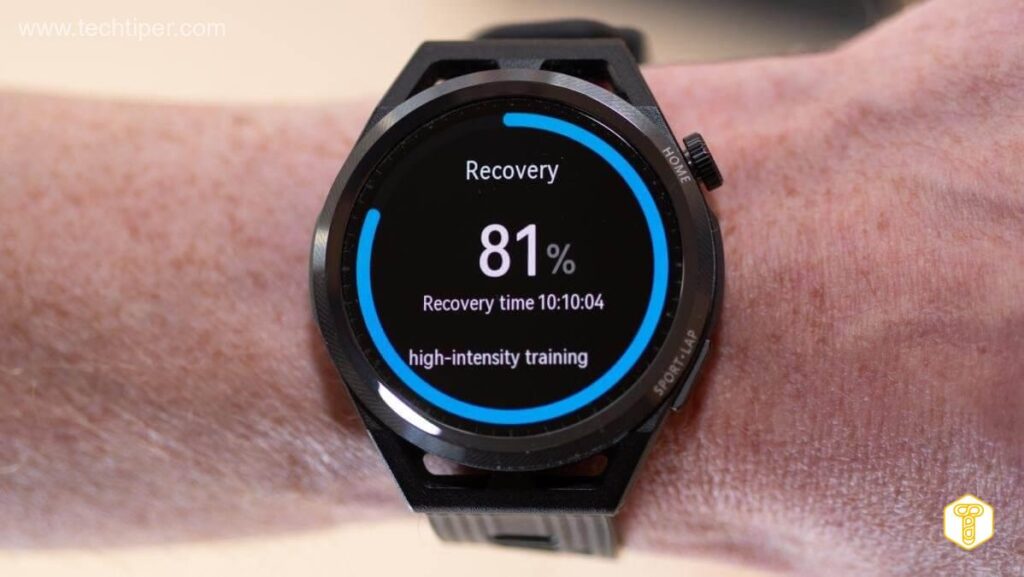 The Running Ability Index (RAI) is also calculated – how well you run. So you can instantly see your progress, and both endurance and running technique are taken into account.
The Recovery Time feature lets you know how much rest you need before your next workout to avoid injury. The Training Stress indicator provides information on how difficult the last session was.
All this helps even experienced runners to more accurately schedule training and understand what needs to be improved. Data can be exported from the Huawei Health app to Apple Health.
Read Also: Redmi Watch 2 Lite review: almost a smart watch and a sports bracelet in one
Battery life Huawei Watch GT Runner
The battery life of the Watch GT Runner is quite long, as with all Huawei smartwatches.
According to the manufacturer, one charge is enough for 14 days of work, but for this, many features such as the always-on display will have to be disabled.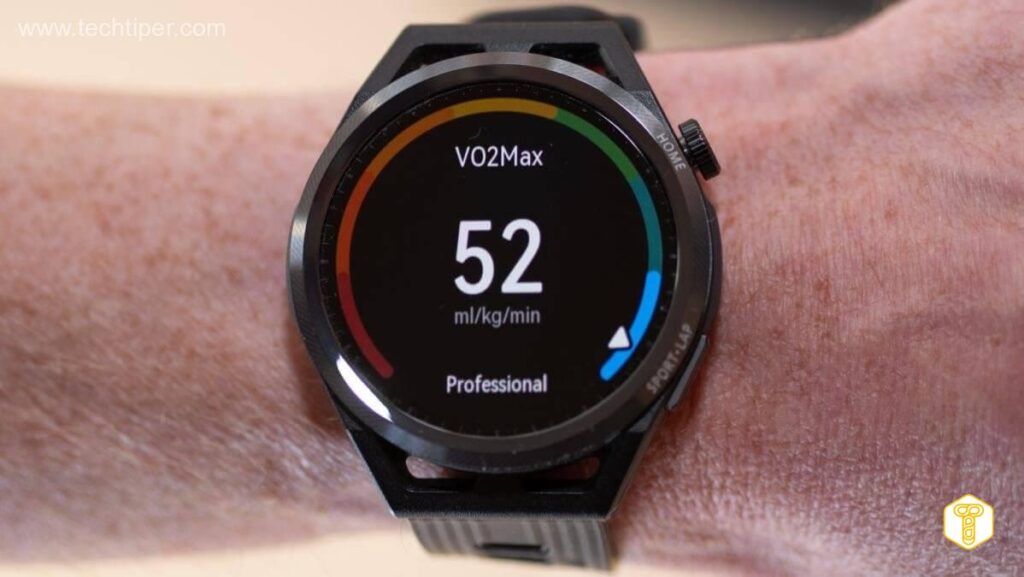 This watch is much more enduring than models like the Apple Watch Series 7 , and you don't have to remember to charge often. It takes about an hour and a half and you can use reverse charging using your smartphone.
Outcome
Huawei Watch GT Runner is not the smartest watch of all modern watches, but for runners it is almost ideal. Here is a lightweight body and a strap that does not hang around the hand, as well as a high-precision heart rate measurement.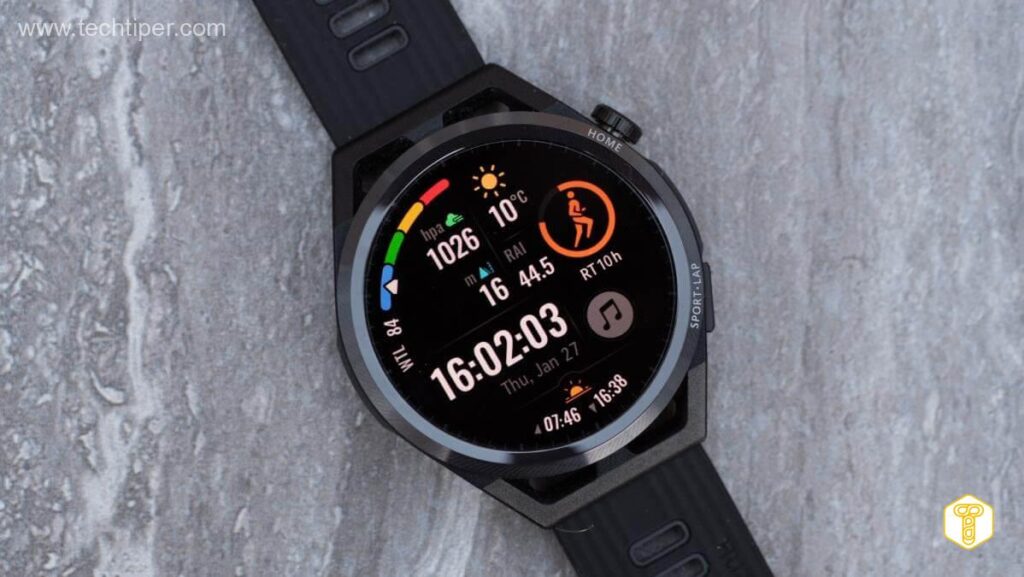 The display is bright, the colors are saturated, and there are a large number of dials to choose from. The watch tracks distance covered, calories burned and pace, while metrics like the Running Ability Index and Training Stress let you see your progress and plan your workouts more efficiently.
Is it worth buying
With GPS accuracy and nearly two weeks of battery life, it's hard to find a better running option than Huawei's Watch GT Runner.
---
About Post Author