From the very beginning of Android, Google called subsequent versions of this system from sweetness. The next letters of the alphabet corresponded to the next significant changes in Robocik . However, everything has its end, so for several releases we have not received any sweets anymore, at least not officially. In this way, the Google campus in Mountain View has aged a bit, as it was used, among others, by as a place for Android statues in a sweet edition. That is why the Americans decided to collect statues from their lawn, which undoubtedly ends an era.
Read Also: Google Play Games – Play Android games on your PC
Google is ditching Mountain View Monuments – Android Keeps Going Down?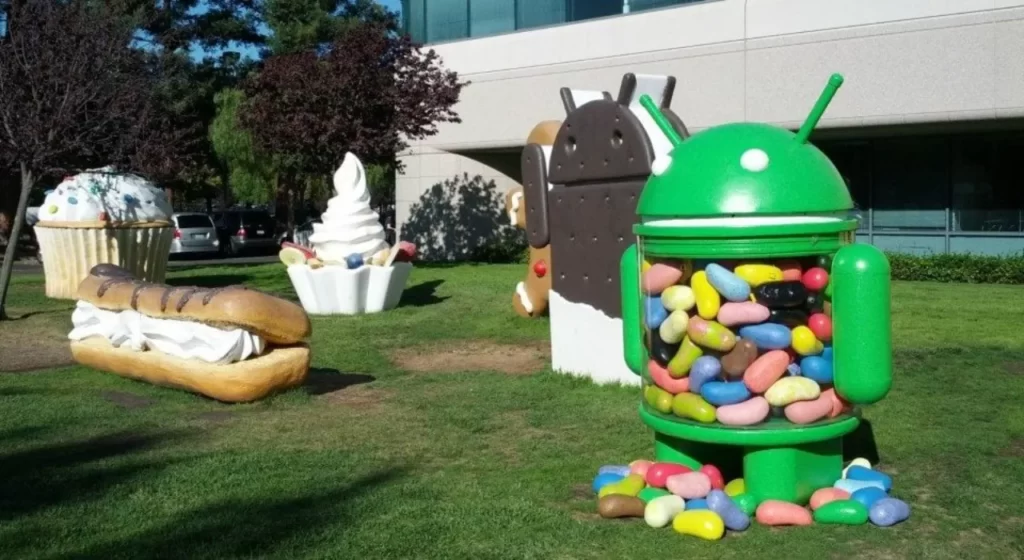 Android 9 Pie was the last system to officially get a sweet name. Each subsequent version of Robocik is limited only to the number, which, according to Google, will simplify system recognition. Of course, inside Americans still use cute names, so Android 10 is Quince, 11 is Red Velvet Cake, and 12 is Snow Cone. 
In turn, the recently released Android 13 DP2 is hidden in internal documentation as Tiramisu. As you can see, Google continues its tradition, but it does not leave the company's headquarters.
In this way, the statues of Android clearly began to age, standing on Googleplex lawns, with no chance for a new sibling to appear. The last one was Android 10, but only in the form of a number. 
Read Also: Google Docs will help you compose your email
At the moment, Google has not issued any statement on this, so we can still suspect a few scenarios. In addition to the fact that the statues are disappearing for good, it is possible that the Americans may have collected them to thoroughly refresh them. 
It is also possible that something completely new is being prepared for Google I / O 2022, which will partly take place on campus.
As you can see, there are many options, although of course, regardless of the end result, it is only symbolism. We've already made peace with the lack of cute Android names, so the monuments in Mountain View also need to disappear sooner or later. After all, we can discuss what else Google should put in their place? Do you have your ideas?
Source: Android Authority
---
About Post Author